Do you feel at war with your body?
Are you sick of not knowing why you have some energy one week and none the next?
Are you struggling with hormonal imbalances that have been driving you crazy for years?
Are you fed up with feeling restricted or guilty around food, and just not knowing what is "healthy" anymore?
You are not alone. I have been there too. But using food and lifestyle hacks, I have healed my imbalances and learnt to love my cycle.
What if I could give you the tools to:
- Understand each phase of your menstrual cycle
- Recognise how your hormones fluctuate & how this impacts your energy, mood & confidence
- Help you eat tasty, nourishing food that our hormones love & doesn't feel restrictive
- Balance your blood sugar so you can better control cravings
- Detoxify your body effectively away from PMS & painful periods
- Appreciate the amazing feminine wisdom that having a menstrual cycle provides
- Learn how to exercise, rest and manage your stress using the phases of your cycle
- Prepare your body for a healthy pregnancy if that is part of your future plan
We've been taught that periods are supposed to be challenging. That as women, we are destined to suffer from cramps and PMS. I call BS!
Does this sound like you?
- You've lost your period and not knowing what to do is stressing you out


- Your cycle is totally unpredictable and you have no idea when to expect your period
- You suffer from severe period pain that means you need time off work or out of life
- You have acne that flares up at certain points in your cycle and you don't want to leave the house without makeup
- You experience severe mood swings in the lead up to your period, hello PMS
- You have come off hormonal birth control and your mood, skin and libido has been out of whack for months
- You want to get pregnant and its not happening as easily as you expected, or you just want to make sure you've laid a solid foundation for a healthy baby
- You are just sick and tired of feeling like you are at war with your body!


Ladies, having a menstrual cycle doesn't have to be a nuisance. In fact, it can be one of your greatest assets.


Introducing Healthy Hormone Bootcamp...my step by step method I've used with countless women to heal their cycles.


HHB will teach and support you to make the nutritional and lifestyle changes that will nourish your cycle and correct hormonal imbalances.


You won't just learn what to eat, but WHY you should eat these things.


I will empower you to understand the choices that will nourish, balance and detoxify your cycle.
This is what we will learn together in Healthy Hormone Bootcamp...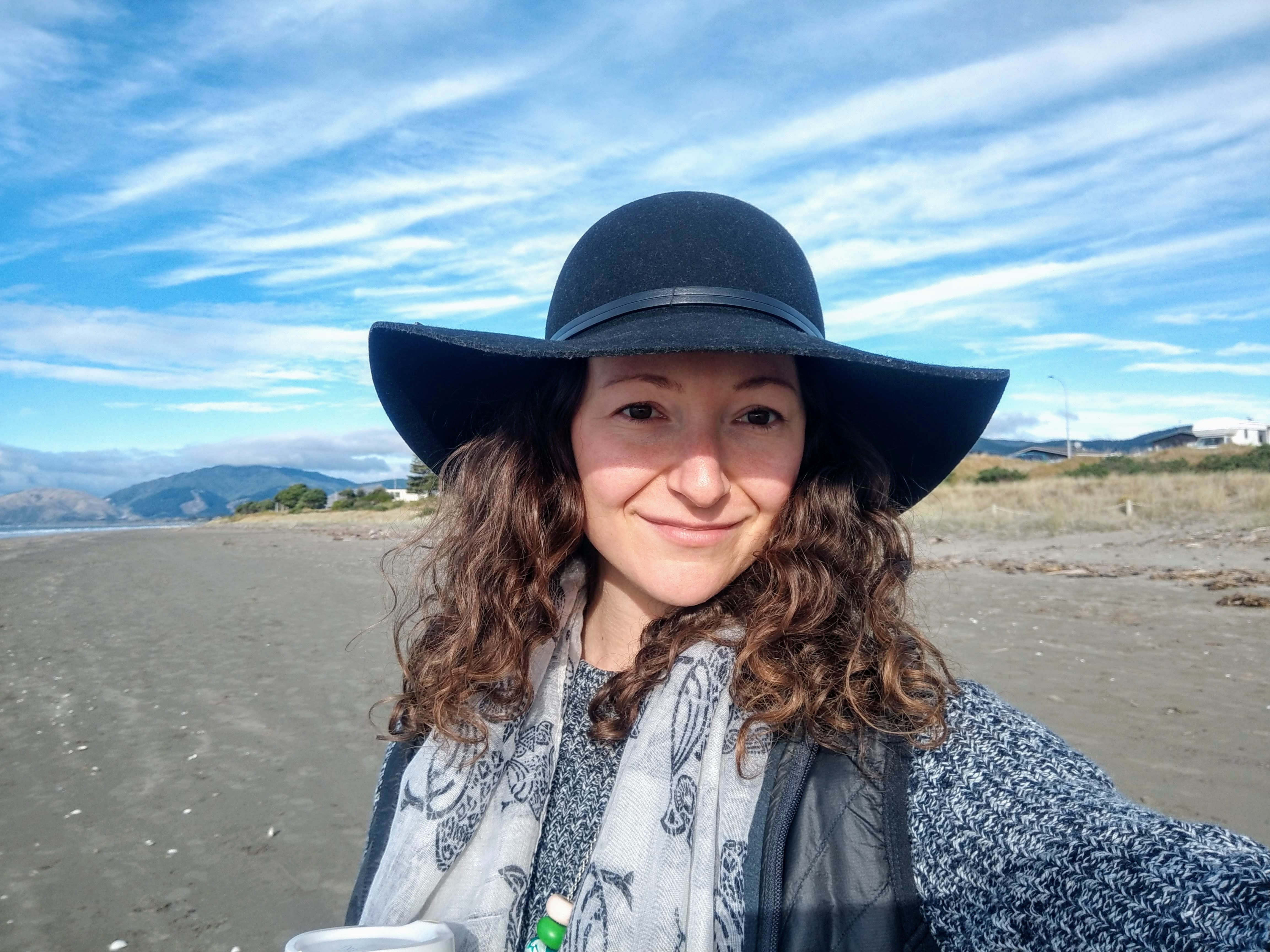 I'm Maddy - Functional Nutritional Therapy Practitioner & women's hormonal health expert
I am so passionate about helping women understand their menstrual cycle so they can heal PMS, painful periods and irregular cycles.
As women, we wake up as a new person pretty much everyday thanks to our hormones. This has real impacts on our mental, emotional and physical health.


Healthy Hormone Bootcamp is a go-at-your-own-pace, fully online program that will teach you my blueprint that I've used with dozens of women to heal their cycle ...


You'll get lifetime access to:
- Hours of video lessons
- Worksheets
- Guides
- Recipes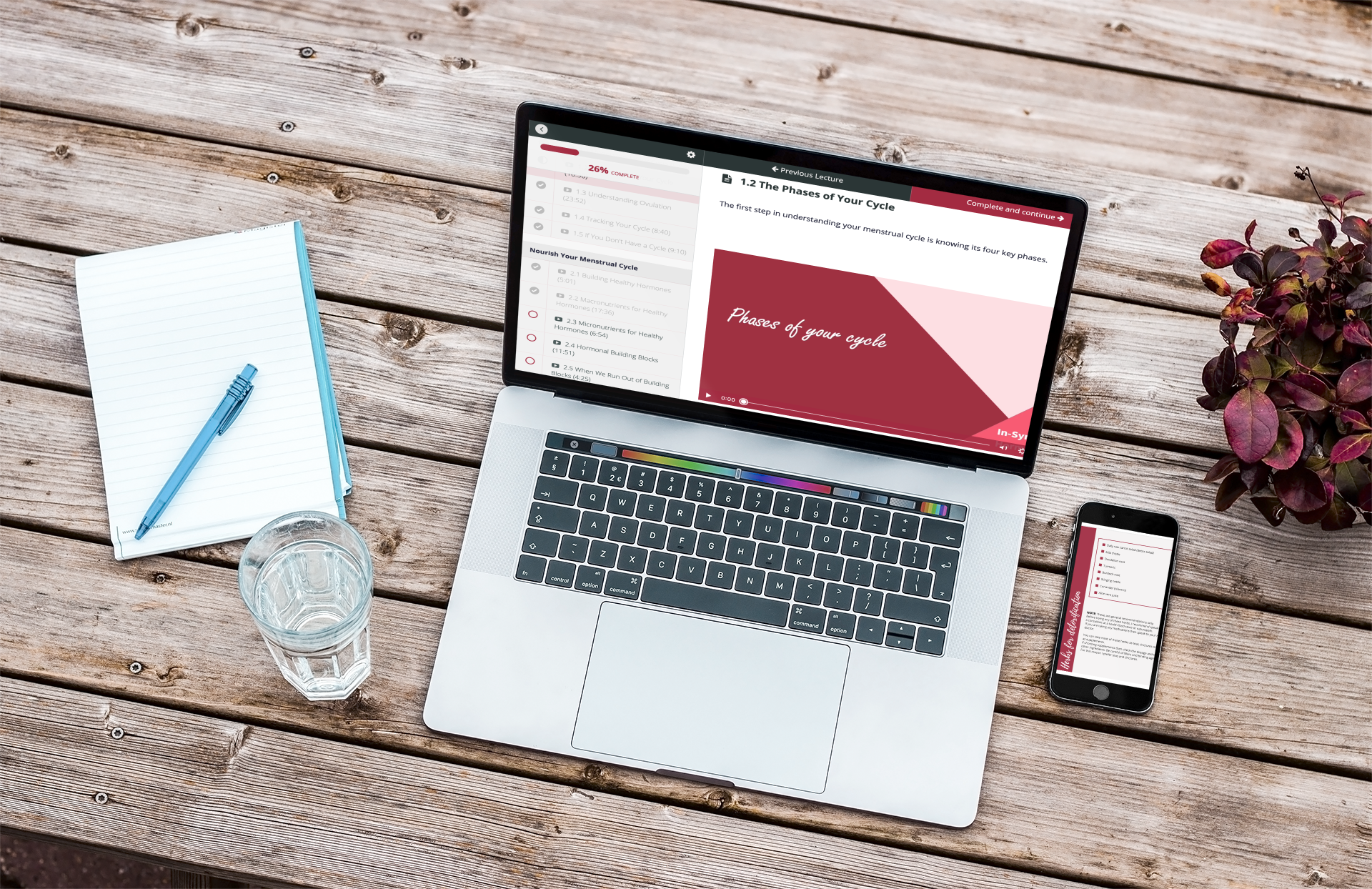 FAQs
- How long will the course take?
This is totally up to you!
There is around six hours of video content plus worksheets, recipes and other guides. You can tackle it however you like and revisit the content as many times as you need.
- How long will I have access to the course materials for?
Once you purchase HHB, you have lifetime access to the content! This also includes access to any updates or bonus content that is added to the course.
- Can I get 1:1 support as well?
HHB is designed to be self-paced and has all the advice and step-by-step support that you need to succeed on your own.
If you want extra support in a 1:1 setting then you can purchase extra sessions with me.
You can do this upon purchasing the course (select the VIP option) or you can add sessions on once you start the content.
What other students say about the course...
"I cannot recommend Healthy Hormone Bootcamp enough! It has changed how I treat my mind and body and I see a shift in every area of my life.
Understanding the changes which occur to your mind and body is empowering and lets you be kind to yourself.
Maddy is so knowledgeable and thorough. Each module she delivers is easy to understand and fun to follow.
I have honestly changed the way I live my life and look forward to every month as I continue to make improvements to how I live in sync with my cycle!"
Jess
"The course was easy to understand and chock full of ideas and tips for a healthy cycle. I'm loving the meal builder and trying out some new healthy recipes.
I have a newfound understanding of the phases of stress when it comes to my cycle which has helped me a lot.


I've learned so much and I'd definitely recommend the course to others!"
Sophie
"When I was told I should track my period, I never understood why it was so important and as a result I was unmotivated to fill it in. Now, thanks to Healthy Hormone Bootcamp, I'm more in tune with my cycle and feel like I have taken back control over my body.


This program helps women understand that we are different to males and has helped me accept that I can not always be 100% on and full of energy.


It has taught me to accept what my body is telling me by teaching me about the different phases of my cycle and how to support it. I would recommend this program to everyone!!"
Heidi